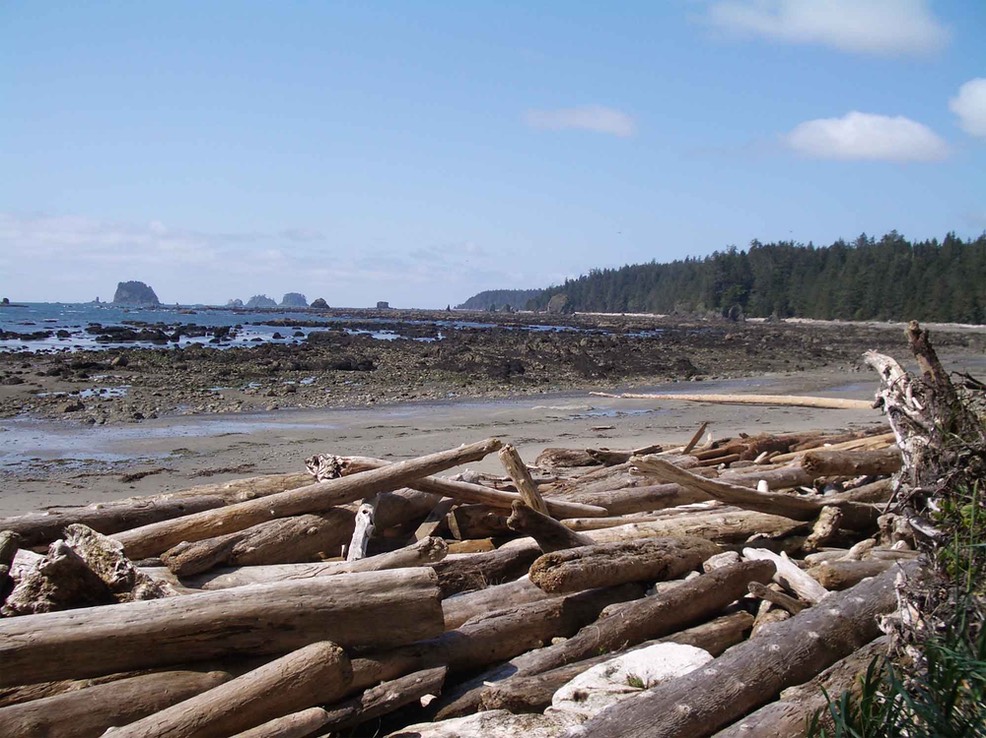 Cape Alava is a true ends of the earth experience. It's three miles along a boardwalk from the parking lot to the sea. Then comes a three mile hike along an isolated Pacific Coast beach with sea stacks, headlands, rocks to clamber over, drift wood, petrogyphs, nearly tame deer and an amazing sense of being away from everything. The return route is another three miles of boardwalk. Cape Alava is not for everyone. It's a rugged hike, particularly along the beach, and, for safety reasons, plan your hike for a true low tide of three feet or lower.
TIME: Allow at least four hours for the round trip, and center that around the low tide of the day. ALTERNATE: You can walk to the beach, explore a bit, then return the way you came. This might be a good approach if there are no good low tides during your visit. Allow about three hours for this approach as you'll want time to explore the beach a bit.
NOTES: Rugged hiking along the beach. Time and tide wait for no one. Take water, be prepared. 
Time: 4:00, Alternate: 3:00
Driving time from Port Angeles: 2:00
Tides: 3 feet or lower
Admission: ONP admission required, additional fee for parking ???
Facilities: Water, bathrooms at the trailhead
Kaleberg Website - Cape Alava