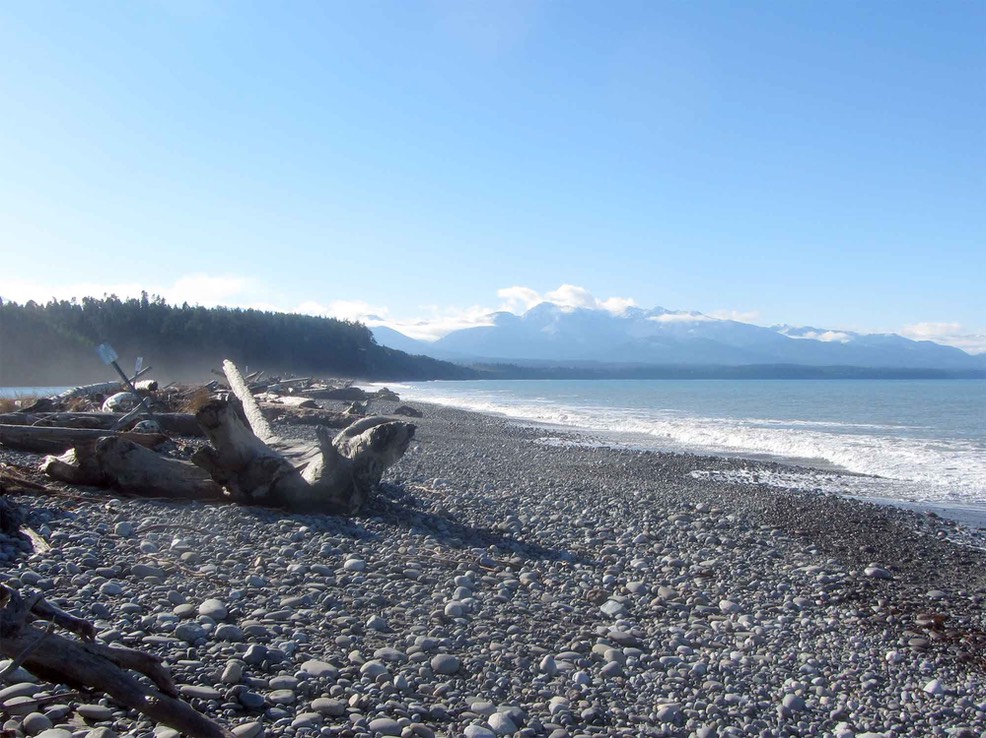 The Dungeness Spit is a wonder of nature. The Dungeness River flows from the Olympic Mountains across the plain collecting sediment, then it reaches the Strait of San Juan de Fuca where the prevailing current results in a remarkable sand spit reaching five miles out into the strait. There are great views of the mountains, the strait, Vancouver Island and the San Juan Islands from the spit. The hike passes through about a half mile of rainforest before descending to the spit proper. If you are energetic and the tide is low, you can hike another four and a half miles out the lighthouse where there is water, a picnic area and a bathroom. On the other hand, the rewards start right after the descent with the views, the strait and the great piles of driftwood which form a natural playground for children and found material artists of all ages. This is NOT a swimming beach, and the inner bay of the spit is off limits as a wildlife reserve. Watch the driftwood for gulls and eagles and watch the waters for all sorts of sea ducks.
TIME: If you are heading for the lighthouse, the ten mile round trip takes about four hours, and you'll want to center your hike around a good low tide, one of three feet or less. The lighthouse is generally reachable during higher tides, but you'll be walking on soft sand, annoying rocks and might have to climb over driftwood. ALTERNATE: Allocate at least an hour. If nothing else, you'll want to head down to the beach and back. You might also want to take the trail along the bluffs.
NOTES: Great for children.  Time and tide wait for no one. Take water, be prepared. 
Time: 4:00 for the lighthouse, at least 1:00, but feel free to stay longer
Driving time from Port Angeles: 0:30
Tides: 3 feet or lower for longer hikes, but the beach is otherwise generally accessible
Admission: National Wildlife sticker or Park Pass required.
Facilities: Water, bathrooms at the trailhead and at the lighthouse - salt water only in between
Kaleberg Web Site - Dungeness Spit